An Experienced Attorney in Eddyville,Kentucky
When you are facing legal problems, you need an experienced attorney on your side. Lindell, of Lindell Choat, P.S.C in Eddyville, Kentucky is a general practicioner with an intergrated practice in the following areas.
Personal Injury
An injury can have a serious impact on your life and livelihood. Whether you experienced a "Slip and fall" or you were involved in an automobile accident, we ensure you receive the compensation you deserve. We represent clients injured at work, or on public or private property. Contact us today for a free initial consultation about your case.
Criminal Defense
Criminal charges often result in either loss of freedom or steep fines. They are taken seriously so we can provide you with the best defense possible. If you are innocent, we fight your case and do everything we can to prove your innocence. Our clients include individuals and companies. Traffic citations for commercial motor vehicle carriers are very much welcomed.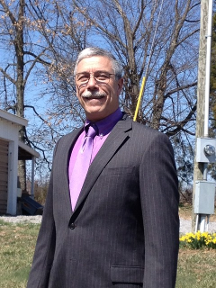 Estate Planning
Estate planning ensures the orderly distribution of your estate, and occurs prior to probate. Probate law involves taking care of a deceased person's final affairs. Make sure your family is well cared for after your death.
Uncontested Divorce
Divorce is never easy, but we make the process as smooth and painless as possible. With more than 30 years of experience dissolving marriages, we guide you through the process from beginning to end.
Bankruptcy
Filing for bankruptcy lets you get back on the path to financial security. We offer the best bankruptcy service in Western Kentucky, specializing in Chapter 7 and Chapter 13 bankruptcy filings for individuals with consumer debts. Our staff consists of Lindell and his assistant, Brittany. Both Lindell and Brittany are friendly and knowledgeable and will interact with you to make the process as smooth as possible for a fresh start.
Real Estate
Buying and selling real estate can be complex. We cover all aspects of your residential or commercial transaction, including:
Deed Preparation
Escrow Services
Title Services
Closings
This is an advertisement. The Commonwealth of Kentucky does not certify specialties in the practice of law. We are also a debt relief agency. We help people file for bankruptcy under the United States bankruptcy code.
Contact us in Eddyville, Kentucky, when you are involved in personal injury or criminal cases.